From helping people recover from Hurricane Harvey to finishing the Mercedes-Benz Stadium in Atlanta, TD had many memorable moments in 2017. Did you know TD is leading the industry in silica protection? Did you see TD on Fox Business News last March?
Here are a the Top 10 moments in 2017:
Note: Some links on this page are only accessible on TDPipeline, a Partners-only internal website.
1) TD Takes Servant Leadership Beyond Walls of Company: TDIndustries is committed to serving our communities. Partners and the company itself aggressively seek new chances for outreach in every location. In 2017, TD found many opportunities to donate time, material, money, and knowledge. A few of those projects were:
Donating $250,000 worth of materials and labor and a cash total of $236,000 to the Dallas 24 Hour Club, a homeless transitional facility.
Donating an estimated $150,000 to DFW Veterans Transitional Housing (formerly Montrel Living), a house for female veterans transitioning to civilian life. TD also donated renovation drawings.
Encouraging literacy at Jack Lowe Sr. Elementary School's reading day.
Providing food through Meals on Wheels at various locations.
Contributing $462,843 to United Way (including TD's match). That is $525.96 per person who committed to donate.
Donating school supplies during a back-to-school drive in Austin.
Packing supplies and goodies for deployed soldiers in Houston.
Providing relief for Hurricane Harvey-affected people in and around Houston.
As a company, TD donated $523,000 to 82 organizations. That total includes $13,000 for education; $10,000 for donation services (such as Goodwill and the United Way); $30,000 for health, research and disabilities; $28,000 for trade/business initiatives; and $14,000 for children's organizations, among others.
---
2) Check mark for Atlanta Stadium project (June): TD finished the Atlanta Falcons' Mercedes-Benz Stadium, one of the largest projects in the history of the company. At 2 million sf, the building includes a 14.5-acre retractable roof and approximately 3 million pounds of sheet metal.
---
3) TD Rallies to Cause after Harvey (Fall/Winter TDSpirit): Thirty-two Partners spent five days in downtown Houston after Hurricane Harvey hit the area, assisting those who lost most of their belongings. Partners donated PPT, cash, or other items to affected Partners and other residents.
---
4) TD Hits a Grand Slam (Dec. 4): After Arlington voters approved a plan to build a $1.1 billion ballpark for the Texas Rangers, TDIndustries won the bid to become the Mechanical Contractor. HKS is the architect for the project.
---
5) TDIndustries Named a Legend on Fortune's "100 Best Companies to Work For" List (March 9): It's hard to make the list and even harder to repeat, but TDPartners celebrated 20 straight years of being one of the top places to work in the nation. TD jumped 21 spots to #44. On top of that, TD was named a Fortune Legend as one of only a handful of companies to be on the list every year since its inception.
---
6) Renewed Partnership of the Spirit (Feb. 13): Our founder Jack Lowe, Sr., chronicled TD's rise in A Partnership of the Spirit. The book also notes key contributions in the growth of the company. TD republished the book and has a digital version available here for Partners. Click here to purchase from Amazon.
---
7) Introducing New Houston Office (March 13): Houston completed a yearlong construction process with a gem of a building on a 10-acre lot in northwest Houston. The two-story office building and warehouse total 51,000 sf with a detached assembly shop of 6,000 sf.
---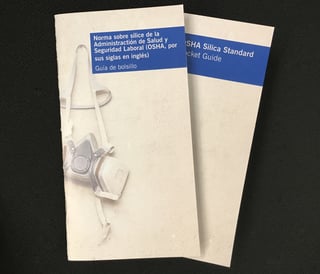 8) Silica Booklet To Protect Lives (October): Silica dust can be an incredibly harmful particulate, and with OSHA's recent decision to start enforcing limits on silica dust exposure, TD chose to lead the industry with a new water-resistant manual. The manual can fit in a Partner's pocket on the jobsite.
---
9) Fox Business News Features TD on Manufacturing Marvels spot (March 6): Manufacturing Marvels, a running segment on Fox Business News which describes innovative companies around the nation, gave a report on TDIndustries. Prefabrication, virtual design and automation were highlighted, as well as the different components of the Dallas warehouse.
---
10) TD Puts Stamp on Second Largest Manufacturing Facility in US (Spring/Summer TDSpirit): TD installed HVAC, chilled and heated water systems, plumbing and process piping for manufacturing and lab facilities for Japanese air-conditioner maker Daikin. The entire complex was 497 acres, and included some logistical hurdles, including 40-ft ceilings, rooftop assemblies on a 4 million sf facility, and found a way to flush the chilled water piping with no designated release location.
Interested in staying up to date with everything happening at TD? Sign up here for a digital copy of the TDSpirit, a semiannual publication.