Dallas, TX – TDIndustries (TD) has announced the promotion of Andrew Kobe to Vice President and Business Manager for Process Solutions. Kobe, who has led Pre-Construction and Sales for Process Solutions since February 2015, assumes the role effective immediately.
Kobe, a graduate of Ferris State University, began his career at TD as a Summer Intern in 2008. He was one of the first interns at TDIndustries to be hired prior to completing senior year. After graduation, he spent the first five years of his career with the engineering team at TD, progressing into the engineering project lead on notable projects such as Triquint Semiconductor (now Qorvo) and Cook Children's Hospital.
"Process Solutions has a great foundation and a bright future, and that is due to the hard work of so many TDPartners (TD employee-owners)," says Executive Vice President Bob Wilken. "I have never been more certain about the decision to promote Andrew to lead this group. He has earned the respect of his Partners and customers through his knowledge and abilities, and by leading with a servant's heart."
In addition to his contributions to the Process Solutions group, Kobe has been a key player on many TD committees, and is a past Chair of the annual United Way campaign. He's also a member of ASHRAE—the American Society of Heating, Refrigerating and Air-Conditioning Engineers.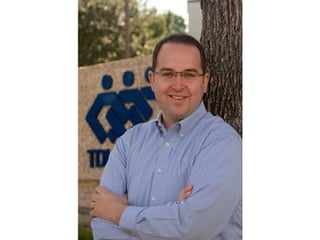 Andrew Kobe

###
About TDIndustries
TDIndustries delivers a comprehensive approach to mechanical construction, operations and maintenance. Since 1946, TD has provided innovative engineering, construction and facilities services that optimize the performance of world-class mechanical systems which includes healthcare, hotels, schools, sporting arenas, mission critical and industrial complexes. For the past 20 years, TD has been named to Fortune magazine's "100 Best Companies to Work For®" list and was named #5 on the "Best Workplaces to Retire From" and #9 on the "Best Workplaces for Latinos" lists in 2016. Headquartered in Dallas, Texas, TD has branch offices in Austin, Fort Worth, Houston, Richardson, San Antonio and Phoenix, Arizona. Learn more at www.TDIndustries.com.
Contact: Holly Preston
Phone: 972-888-6849