The tough conditions of the field will affect your protective gear. And one of our most frequently asked questions from TDPartners is "when does my hard hat expire"?
TDIndustries uses the Fibre-Metal brand of hard hats. While there is no one-size-fits-all answer, the manufacturer recommends that the maximum life of a hard hat is 5 years for the shell and approximately 1 year for the suspension. Keep in mind that these figures can vary due to site conditions, frequency of use, and other factors.
Get in the habit of tracking your equipment's age. Each time you receive a new hard hat, write the date on the ANSI or CSA certification label which is located on the inside of the hard hat. Always inspect the shell and suspension before using, and replace parts as necessary. For anyone on our work crews, TDIndustries will provide you with all of the necessary PPE you require – just ask.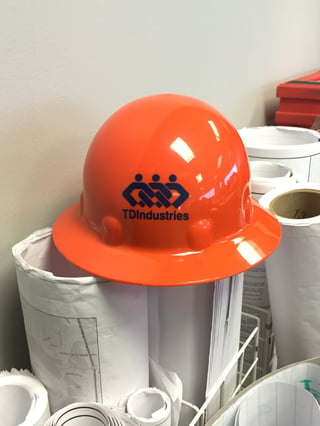 ---
Related: