TDIndustries is proud of the thousands of TDPartners who have built lifelong careers, making TD a truly great workplace and contributing to their local communities along the way. Jaime's story, celebrating his 30th work anniversary with TD, is below.

Jaime Lopez, Heavy Commercial HVAC Service Technician, has reached his 30-year milestone with TDIndustries! Because of his vast knowledge and experience, he is often the go-to technician for working through the night or in tough conditions, meeting whatever deadlines are required.
He is a true servant leader with everyone he encounters. Whether it's mentoring younger technicians or assisting a fellow veteran technician, Jaime always lends a helping hand. His customers appreciate his expertise and servant leadership attitude as well, and it shows in Jaime's consistently high customer satisfaction ratings. His primary customers including a banking institution, commercial real estate developer, and telecommunications firm. As a result of Jaime's service, they have been longtime customers of TD.
We are proud to have him as a friend and TDPartner these past 30 years. Thank you and congratulations, Jaime!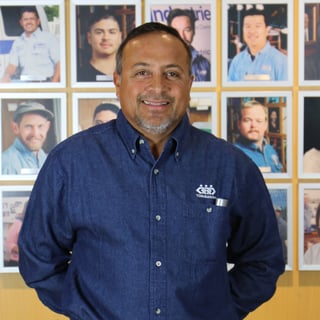 ###
---
---
Related: