A partnership between the Lean Construction Institute (LCI) and the Associated General Contractors of America (AGC) now offers the opportunity for qualified candidates to earn the AGC Certificate of Management-Lean Construction (CM-Lean).
To earn the certificate credential, candidates must demonstrate knowledge and understanding of concepts related to Lean adoption, practice, and process transformation outlined in AGC's Lean Construction Education Program.
Morgan Fountain, Process Manager, recently earned her CM-Lean designation. She took courses covering all stages of project planning (design, construction, activation, operations, maintenance, salvaging, and recycling), learning how to minimize waste and maximize value at each phase. After the successful completion of the curriculum, she took and passed the 4-hour exam.
Congratulations to Morgan for upholding our mission of continuous aggressive improvement: improving TD's processes, keeping up with the industry's shift to Lean, and personally honing her knowledge. Randee Herrin, Senior Vice President added, "I am proud of her accomplishment and look forward to how she will use these Lean concepts to improve our processes and performance."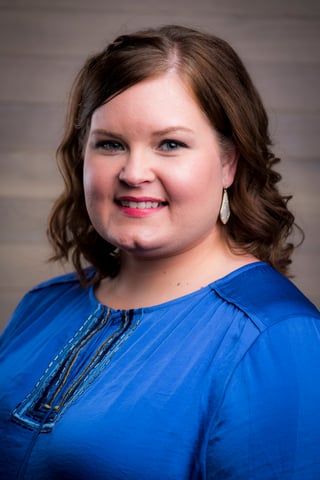 Morgan Fountain, CM-Lean
###
---
---
Related:
See Morgan present at the AGC Houston Tech Conference scheduled for September 8. Read more about her presentation on construction productivity software.
North Texas President Mike Kotubey offers best practices for Lean IPD contracts in "Lean IPD: Start with Culture, not the Contract" on the Lean Construction Blog [external website].
Learn more about TD's construction process.