TDIndustries is proud of the thousands of TDPartners who have built lifelong careers, making TD a truly great workplace and contributing to their local communities along the way. Ronnie's story, celebrating his 35th work anniversary with TD, is below.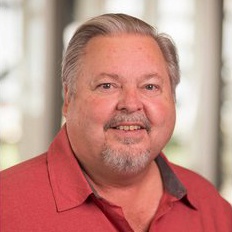 Ronnie Cox
Ronnie Cox, Senior Project Manager, retired from TDIndustries in 2009 after 33 years in our construction business. Wait a second, you might be thinking, doesn't the title say he celebrated 35 years? And isn't it 2017? Your math isn't wrong; there is a special formula used to calculate any gaps in employment with TD to partially restore any tenure accrued with us.
Let's start from the beginning…
In 1975, Ronnie joined TDIndustries to work in the sheet metal shop as a Layout Mechanic – a task now done by computers! With his duct layout experience, Ronnie was a natural fit for Work Order Coordinator. In that role, he contributed to some of TD's first high-rise, large scale duct jobs.
He later became an Assistant Project Manager, working with TD's current Houston president Graham Moore. One notable project was the construction of several telecommunications facilities that spanned five states. In 2009, after serving as a TDPartner for 33 years, Ronnie took early retirement.
But it didn't last long…
Since returning to TD in 2015, Ronnie hit the ground running, tackling complex projects with unique technical requirements. "Ronnie is a resource often sought out by his fellow TDPartners for his vast knowledge and experience," David Fultz, VP of Special Projects said. "He demonstrates Servant Leadership, is a great TDPartner, and is known for his big smile and willingness to do what it takes for the team."

###
---
Related: