DALLAS – TDIndustries (TD) has hired Brian Lillard as the Vice President and Business Unit Manager of Facilities.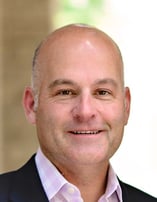 Lillard previously served as Chief Operating Officer at Camelot Facility Management Services in Plano from 2009-2018. There, he oversaw great growth and added accounts from Liberty Mutual and Pizza Hut, among others. He previously worked for several other companies, including Trammel Crow Company and Panattoni Development.
"I am most excited about the combination of Brian's real-estate and facilities management background, which will be valuable to our customers and our company," said Bob Wilken, President of Select Markets and Acquisitions. "Brian is a great guy, a proven leader and is very excited to put all his experience together at TD."
Lillard graduated from Baylor University's Hankamer School of Business. He has more than 25 years of real-estate and facilities experience and specializes in corporate facility management.
###
Contact: Brian Bateman, brian.bateman@tdindustries.com, 972-888-6849