Raytheon's new facility consists of three campus-style buildings at the southwest corner of President George Bush Turnpike and Wyndham Lane. The buildings houses 1,700 employees from the company's Jupiter Road complex in Garland and are designed to accommodate future expansion.
TD provided mechanical and plumbing engineering design and construction for the three buildings including two three-story buildings and one four-story building totaling approximately 500,000 sf. The facility included a fully prefabricated modular central utility plant (45 feet by 20 feet). The plant was manufactured offsite and installed within one day of delivery. By utilizing modular construction of the CUP, realized savings included one month of labor, as well as, significantly reduced equipment cost. Additional work included chilled water serving Building A with DX rooftops serving building B and C.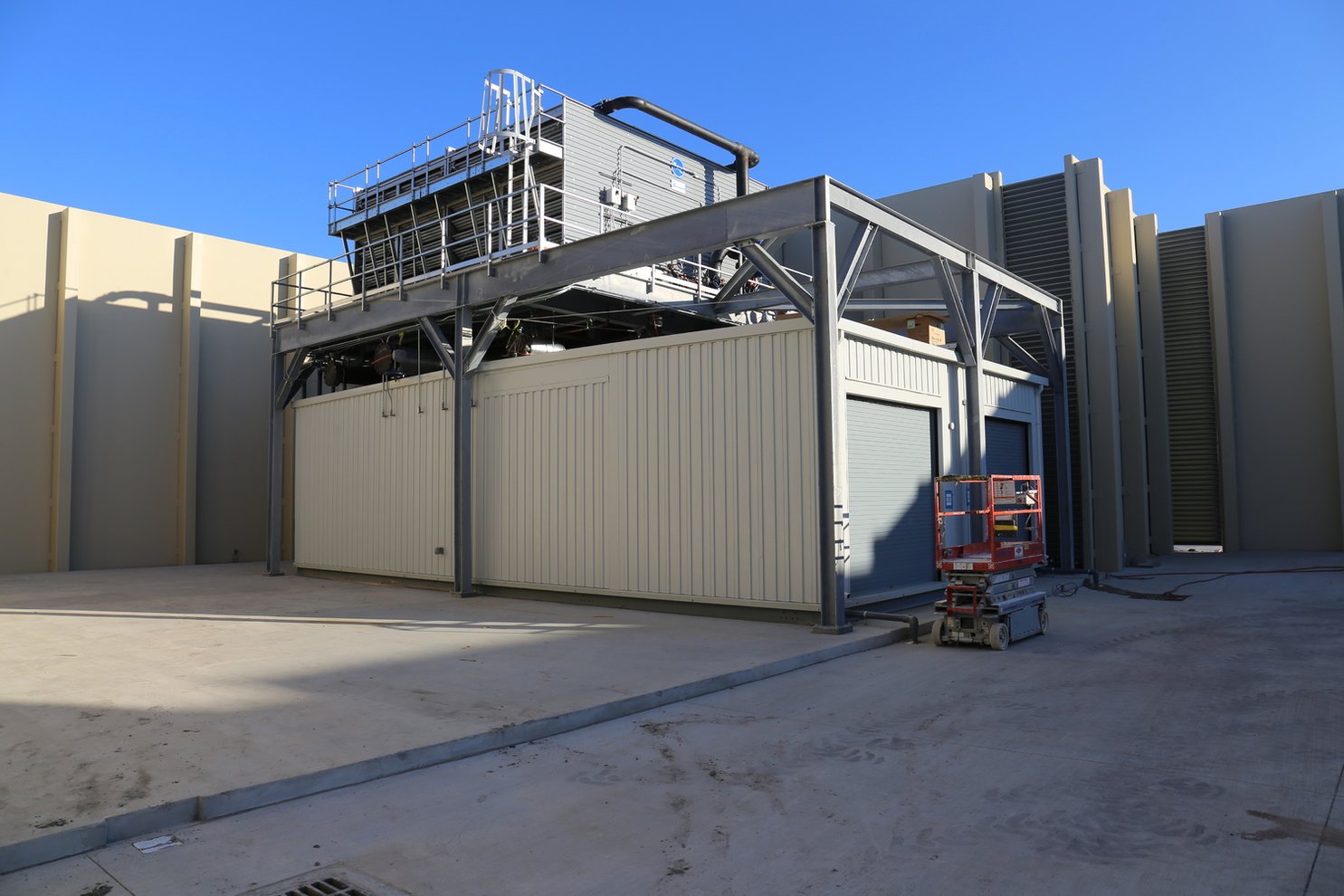 Due to early involvement in the design-build process, TD was able to meet the extremely tight schedule and accommodate alterations due to revisions of owner requirements.
"The performance of TD has not only met but surpassed our expectations for the design-build implementation. The D-B approach and the level of teamwork between TD and Walker Engineering has been a key to the success of the project, allowing the team to be nimble, flexible, and responsive to Raytheon's ever evolving needs and still meet our contractual commitments." – Mike Rosamond, KDC Executive VP
Raytheon is a prime example of TD's turnkey capabilities. Our Building Systems Integration and Service Teams were awarded the contract to complete the full life-cycle of the building. BSI's knowledge of the project from their early involvement, with budgeting and designing the building controls, was key - bridging the gap between our construction group, and service, as they began their service agreement offering services for HVAC, electrical, fire/life safety and automation.