Oil & Gas
At TD we believe that understanding our markets and aligning our capabilities are key to providing our customers with reliable solutions. Through the past several years we have focused on developing our capabilities to operate in the Oil and Gas industry, and as a result, we can offer a strong process-oriented background with extensive experience in gas/chemicals manufacturing, process piping fabrication, and fully integrated solutions.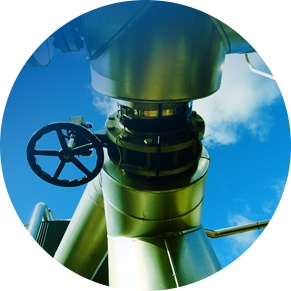 Single Point of Responsibility
One of the key benefits to the design/build/maintain delivery method is that we provide a single point of responsibility and are contractually responsible for ensuring your project is a success throughout all stages of the project. Our life-cycle solutions model will reduce potential risks or delays, saving you time and money by clearly identifying the responsibility parties throughout the project.
Midstream:
Specialty piping systems, Installation
Compression equipment, Installation and maintenance
Vapor recovery units (VRUs), Installation and maintenance
Downstream:
Process piping design, Installation and retrofit
Critical systems, Installations and monitoring
Full BIM modeling/design
Full-range supplier of modularized and prefabricated components
Integrated Controls and Automation provider
Alternative Fuels:
CNG, LNG – fueling facilities, Design-Build and EPC
Specialty piping systems Design, Installation, Maintenance, and Repair
Existing facility and capacity upgrades/expansions
Comprehensive preventive maintenance programs
NGV Shop Upgrades