TD provided ground-up design-build services for this 77,000 square foot Greenfield luxury voluntary-admission addiction recovery center. Despite challenges associated with the complex architecture and more than 30 days of rain, TD was able to complete the project on time, within 14 months.

The campus consists of four guest wings with a total of 40 patient rooms, treatment and meeting rooms, a café, full kitchen, several exercise amenities, and an expansive two-story lobby area.

Keys to success on the project were following an Integrated Process Model; our engineers and VDC team worked closely with the design team to openly discuss and coordinate ductwork, piping, plumbing, etc.; and utilizing Lean principles, such as the A3, with all the trades. THR Wellness and Recovery Center served as TD's first project to fully utilized the Revit platform with the entire team. Sharing, discussing and adjusting the 3D models with conceptual alternatives and options during regularly scheduled design team meetings proved to be extremely beneficial. Final BIM models also interfaced with our local manufacturing shop for prefabrication as well as Trimble Total Station for viewing by the field crew during construction installation.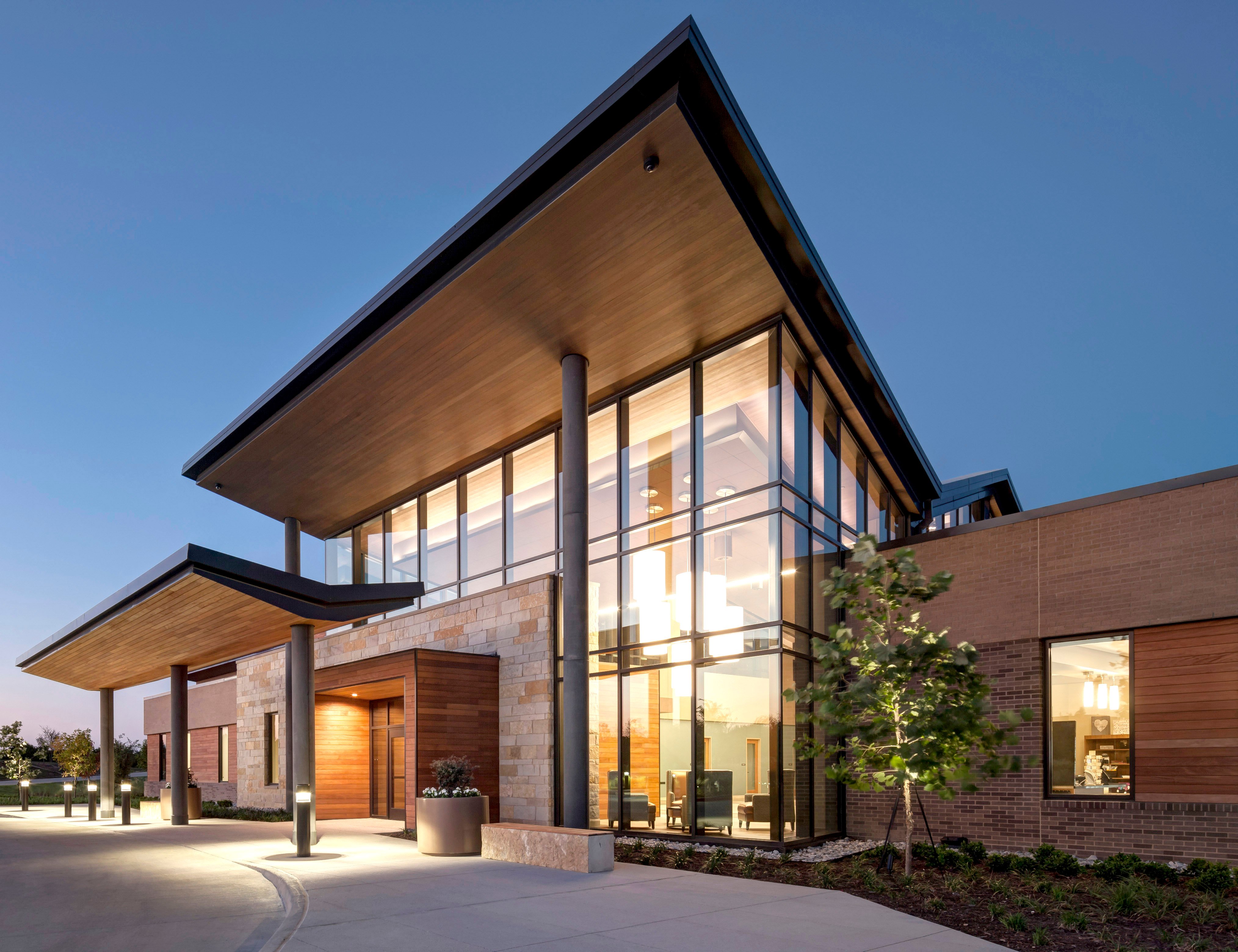 Although aesthetically pleasing, the project required sub soil drainage, sanitary sewer, natural gas, and involved separate components because of so many floors. The facility houses 290 tons with energy recovery, VRF and VAV, kitchen systems, and dedicated air handling. It was also designed with anti-vandal surveillance.

TD has received four awards for our work on this project:
• 2019 Excellence in Construction – Eagle Award with ABC
• 2018 Associated General Contractor's Best Construction Project
• 2018 TEXO Distinguished Building Award
• 2018 American Subcontractor's Association Platinum Award