From February 28 to March 3, 2017, more than 200 of the nation's most talented skill tradespeople from 28 states gathered in Fort Lauderdale, FL for the ABC National Craft Championships. Held annually as part of Workforce Week, the National Craft Championships is a grueling test of skill and nerves for 13 trades.
TDIndustries and our merit shop partners, the North Texas Construction Education Foundation (CEF) and ABC South Texas Chapter, were proud to have four TDPartners compete in their respective trades:
Joel Dutton, Pipefitting – Gold medal
Joseph Johnson, Plumbing
Jordan McPherson, Pipefitting – Bronze medal
Josh Smith, Sheet Metal
Joel Dutton, gold medalist in Pipefitting, described the National Craft Championships as an "opportunity to go out and compete with some of the best up-and-coming trades men and women." Competitors were challenged "mentally and physically" through a two-hour written exam and day-long, practical exam to demonstrate their hands-on knowledge. If the difficulty of one's trade wasn't enough, imagine doing it with hundreds of sets of eyes on you – TDPartners make it look easy! Competitors worked in an open space, side by side, with judges pouring over their attention to safety, time management, and overall accuracy of their final product.
Not to be deprived of a cheering section, TD's competitors were accompanied by industry veterans (and fellow TDPartners) Terry Baker, Brent Baugh, and Doug Edrington to the competition. Doug thanked the TD mentors and North Texas CEF instructors for "planning, organizing, and facilitating this opportunity for our Partners to participate." With regard to our young tradespeople, Doug added, "This opportunity is a great milestone and start to a long, successful future [for our TDPartners] at TDIndustries."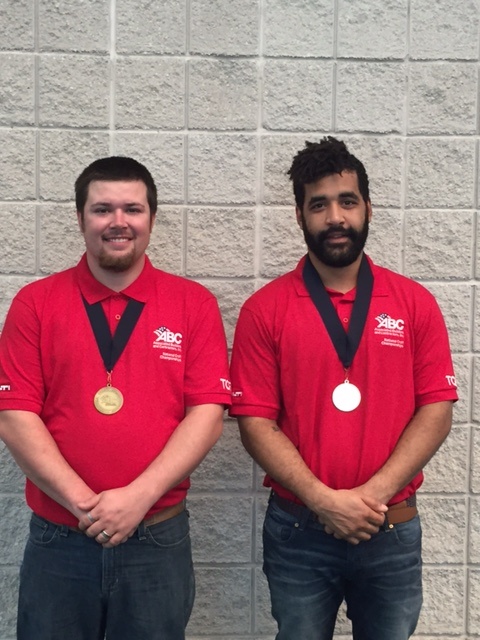 Jordan, Bronze Medal - Pipefitting, and Joel, Gold Medal - Pipefitting
The TD Team made sure it was a memorable National Craft Championships. For the first time, TDPartners earned two medals in a single category. It's a new bar for future competitors to beat. Joel offered this advice to the next generation of skill tradespeople, "Do everything in excellence. Whether you are in the classroom learning the math, in the field building a challenging offset, or sweeping at the end of a work day, do it in excellence, because excellence pays off."
In this case, excellence and passion have paid off. Congratulations to Joel and Jordan for earning medals in their trade. And to all of our craft champions, thank you for defining the next level of excellence in your trades.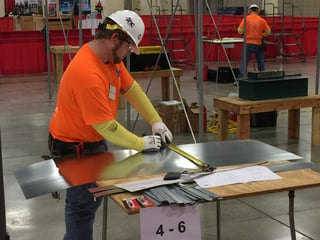 Josh, Sheet Metal competition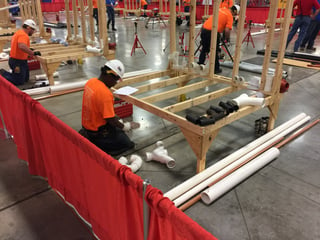 Joseph, Plumbing competition


Jordan, Pipefitting competition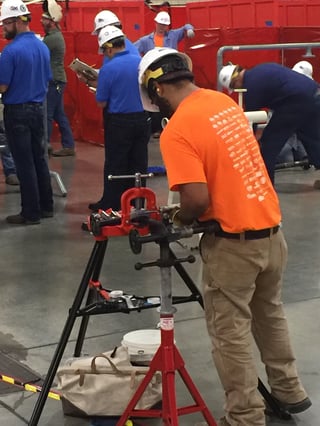 Joel, Pipefitting competition
---
Related: