Even as he accepts one of the highest honors in the San Antonio construction community, Rodney Lines, Safety Coordinator, acknowledges his team. He was recently recognized as ABC South Texas Chapter's 2017 Subcontractor Member of the Year.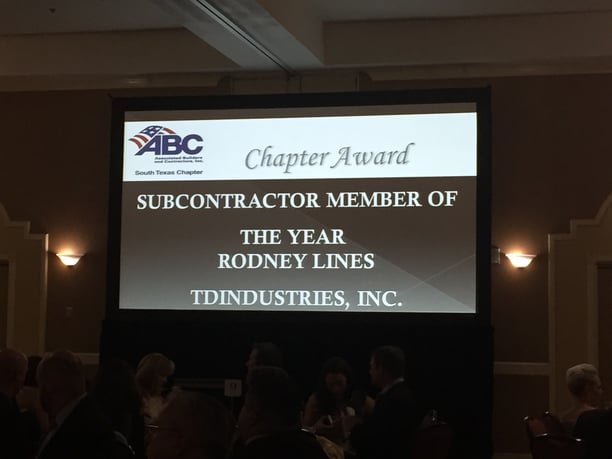 "I am honored to receive this award. It would not have been possible without the help of Wesley Baker [Vice President] and Warren Walsh [Safety Manager]," Rodney said.
Because of a commitment to safety and his training contributions, Rodney has been a standout TDPartner and construction industry safety leader.
He helped organize two OSHA-30 classes, the first free courses set up and completed in the history of the ABC and the South Texas Chapter. As one of the four course instructors, Rodney joined a group of trainers with diverse backgrounds, which included an OSHA Compliance officer.
Rodney also helped 220 Joeris General Contractors employees receive free confined space training. The training helped not only build a relationship between our two companies, but also provided over 200 construction professionals with critical safety training.
Recently, Rodney was an integral member of the teams behind two high profile TD projects in the San Antonio region: the Witte Museum and One Frost corporate campus (an ABC Excellence in Construction Pyramid recipient).
Congratulations on a well-earned award, Rodney!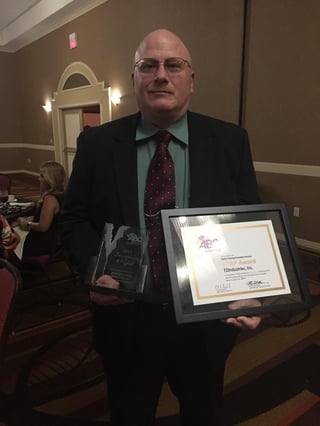 Rodney Lines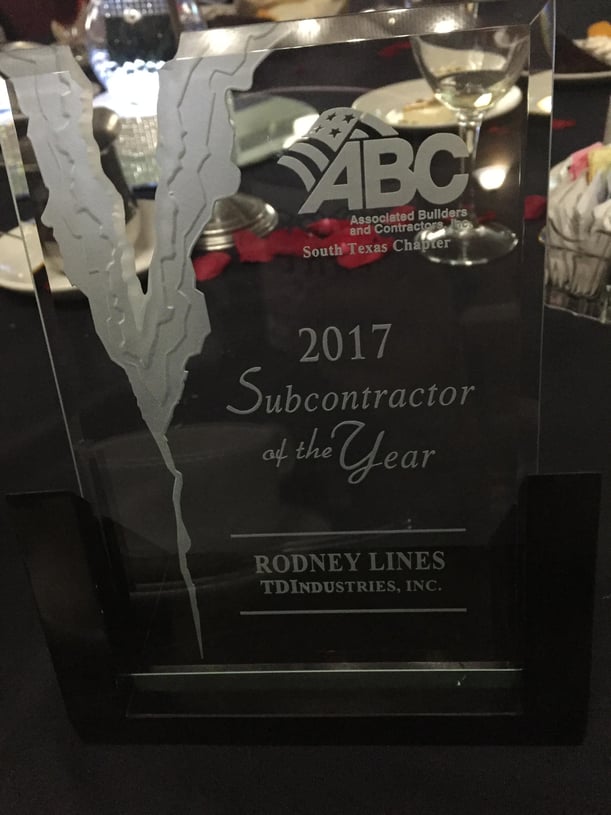 2017 Subcontractor of the Year award

###
---
---
Related: