Dallas, TX – TDIndustries has been named #11 on People magazine's first-ever "Companies That Care" list. The list, which includes 50 companies from across the country, honors organizations with 1,000 or more employees that show extraordinary compassion for their employees, their communities, and the environment, as well as being military friendly and embracing diversity.
TD was specifically acknowledged for its commitment to diversity and for its community service in each of its markets. The article highlights TD's efforts to offer bi-lingual options in communications with TDPartners and also discusses the LaGente (Latino Ambassadors Group: Elevating New Leaders Through Education & Empowerment) group and its mission.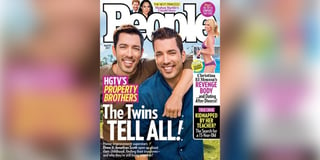 "It's wonderful to be among such great companies in People's 'Companies That Care' list," says Harold MacDowell, CEO of TDIndustries. "TD is definitely a 'company that cares' – it is ingrained in our Core Values and in the work we do for our clients and in service to the communities in which we live. I'm proud of our Partners and all they do to support our Servant Leadership culture."
To see the full list of People magazine's "Companies That Care." click here. TDIndustries is featured in a piece about companies supporting diversity on People's website.
###
About TDIndustries
TDIndustries delivers a comprehensive approach to mechanical construction, operations and maintenance. Since 1946, TD has provided innovative engineering, construction and facilities services that optimize the performance of world-class mechanical systems which includes healthcare, hotels, schools, sporting arenas, mission critical and industrial complexes. For the past 20 years, TD has been named to Fortune magazine's "100 Best Companies to Work For®" list and was named #5 on the "Best Workplaces to Retire From" and #9 on the "Best Workplaces for Latinos" lists in 2016. Headquartered in Dallas, Texas, TD has branch offices in Austin, Fort Worth, Houston, Richardson, San Antonio and Phoenix, Arizona. Learn more at www.TDIndustries.com.
Contact: Holly Preston
Phone: 972-888-6849