Hospitals and Healthcare
TDIndustries offers the healthcare industry extensive mission critical experience for both large and small projects. We exercise the highest standards in safety and proficiency, employing Lean principles and prefabrication to meet aggressive schedules and project budgets. Discover what hospitals like UT Southwestern Medical Center's William P. Clements Jr. University Hospital and Baylor Scott and White Hospital already know.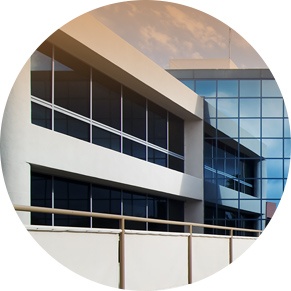 Emergency Response and Planned Maintenance Programs
Focus on the care, treatment and well-being of patients—and call on TD to service and maintain your healthcare facility. Technicians are licensed and trained to provide a variety of services for HVAC and chillers, refrigeration, fire/life safety, building controls, Med Gas, lighting and electrical and kitchen/food service equipment that not only meet local codes, but also meet Joint Commission standards. Our unwavering dedication to safety is evident in each service call or inspection and our technicians are able to work behind-the-scenes to reduce or eliminate downtime. Give us a call today: 1-800-864-7717.
Your Construction Partner
Our goal is to not only provide your hospital or healthcare building top construction and service, but also be your go-to partner for its management and operations. Installing mechanical, plumbing and med gas systems around specialized medical equipment–like MRI machines and high-tech surgical suites–and safely working around hospital patients, visitors and staff are areas in which we have consistently shined. Learn more about our Construction approach.
Seeing is Believing
Watch as TDPartners prefabricate and install utility piping from UT Southwestern Medical Center's William P. Clements Jr. University Hospital's bed tower to thermal energy plant.