Dallas, TX – TDIndustries (TD) has announced the promotion of Jeff Lombardo to Operations Manager of Process Solutions. Lombardo, who most recently served as Senior Project Manager, has been at TD since 2014. In his new role, Lombardo will be responsible for the business unit's financial coordination and project management team. In addition, he will serve on the Process Solutions strategy steering team.
"Jeff brings a wealth of knowledge to his new position and continues to grow himself and the Partners around him," says Andrew Kobe, Vice President, Process Solutions. "His focus on developing and refining processes has been instrumental as we expand and sustain the Process Solutions business."
Three years ago Lombardo joined TD, bringing 25 years of experience in the semiconductor industry with him. His drive and determination allowed him to quickly advance from Project Manager to Senior Project Manager. Jeff is now responsible for leading and developing the Process Solutions project management teams for both Austin and Richardson; supporting a team that manages diverse offerings including process piping, electrical, and architectural services; and maintaining customer relationships.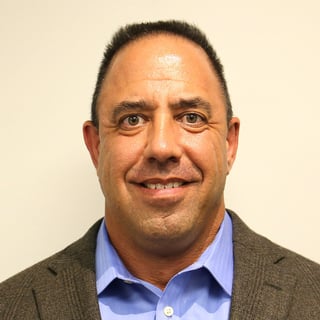 Jeff Lombardo, Operations Manager
###
About TDIndustries
TDIndustries delivers a comprehensive approach to mechanical construction, operations and maintenance. Since 1946, TD has provided innovative engineering, construction and facilities services that optimize the performance of world-class mechanical systems which includes healthcare, hotels, schools, sporting arenas, mission critical and industrial complexes. For the past 20 years, TD has been named to Fortune magazine's "100 Best Companies to Work For®" list and was named #5 on the "Best Workplaces to Retire From" and #9 on the "Best Workplaces for Latinos" lists in 2016. Headquartered in Dallas, Texas, TD has branch offices in Austin, Fort Worth, Houston, Richardson, San Antonio and Phoenix, Arizona.
Contact: Holly Preston
Phone: 972-888-6849